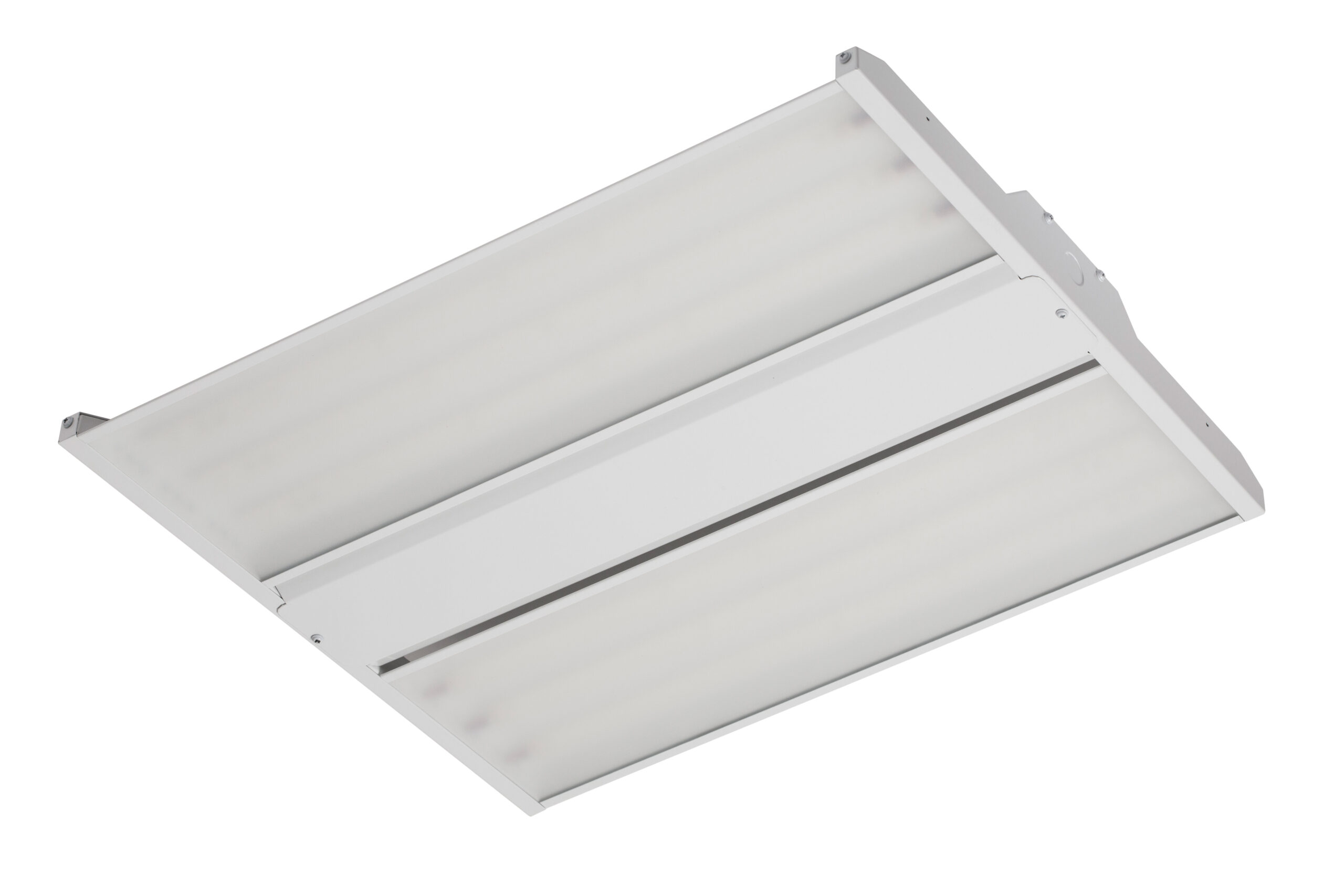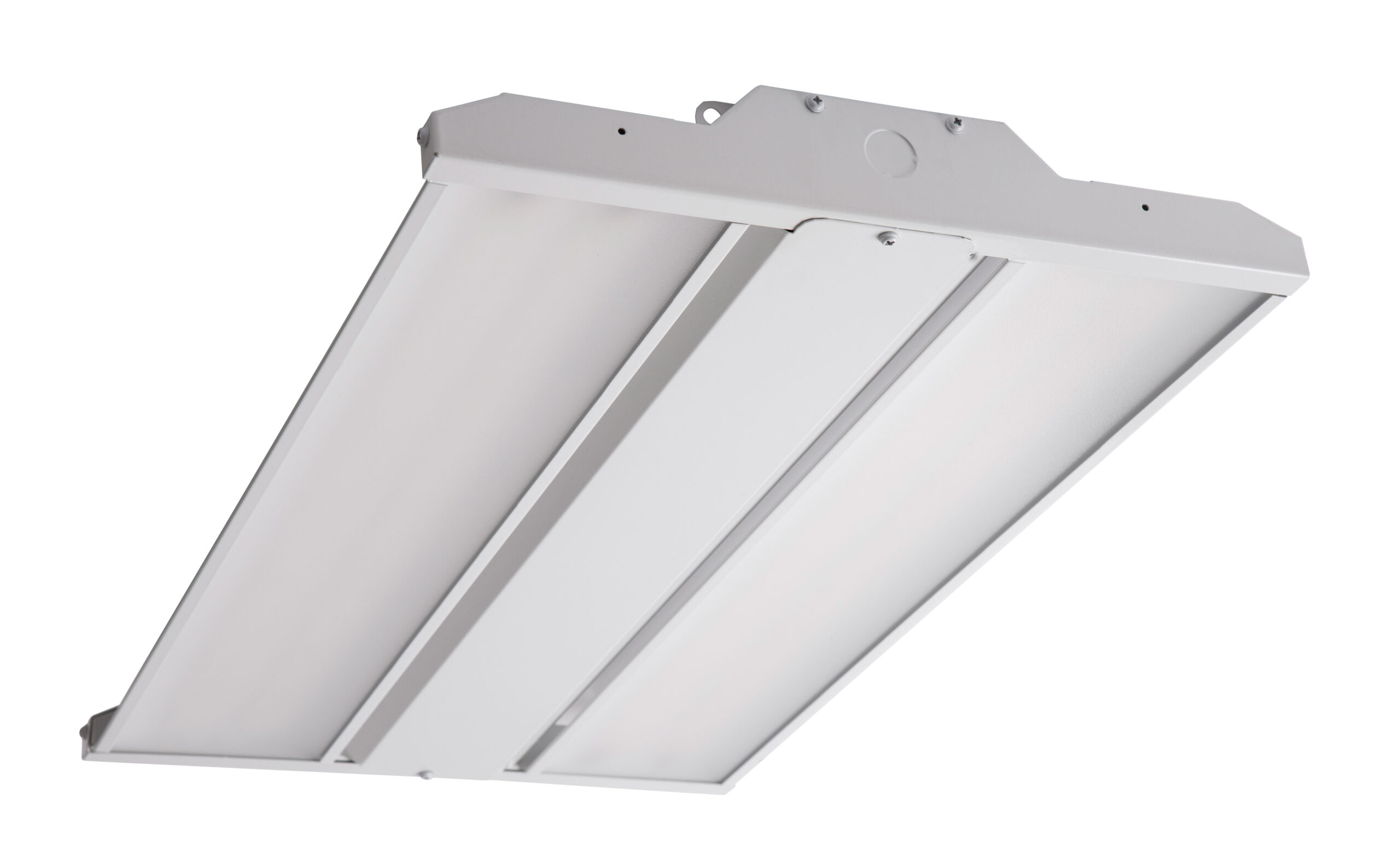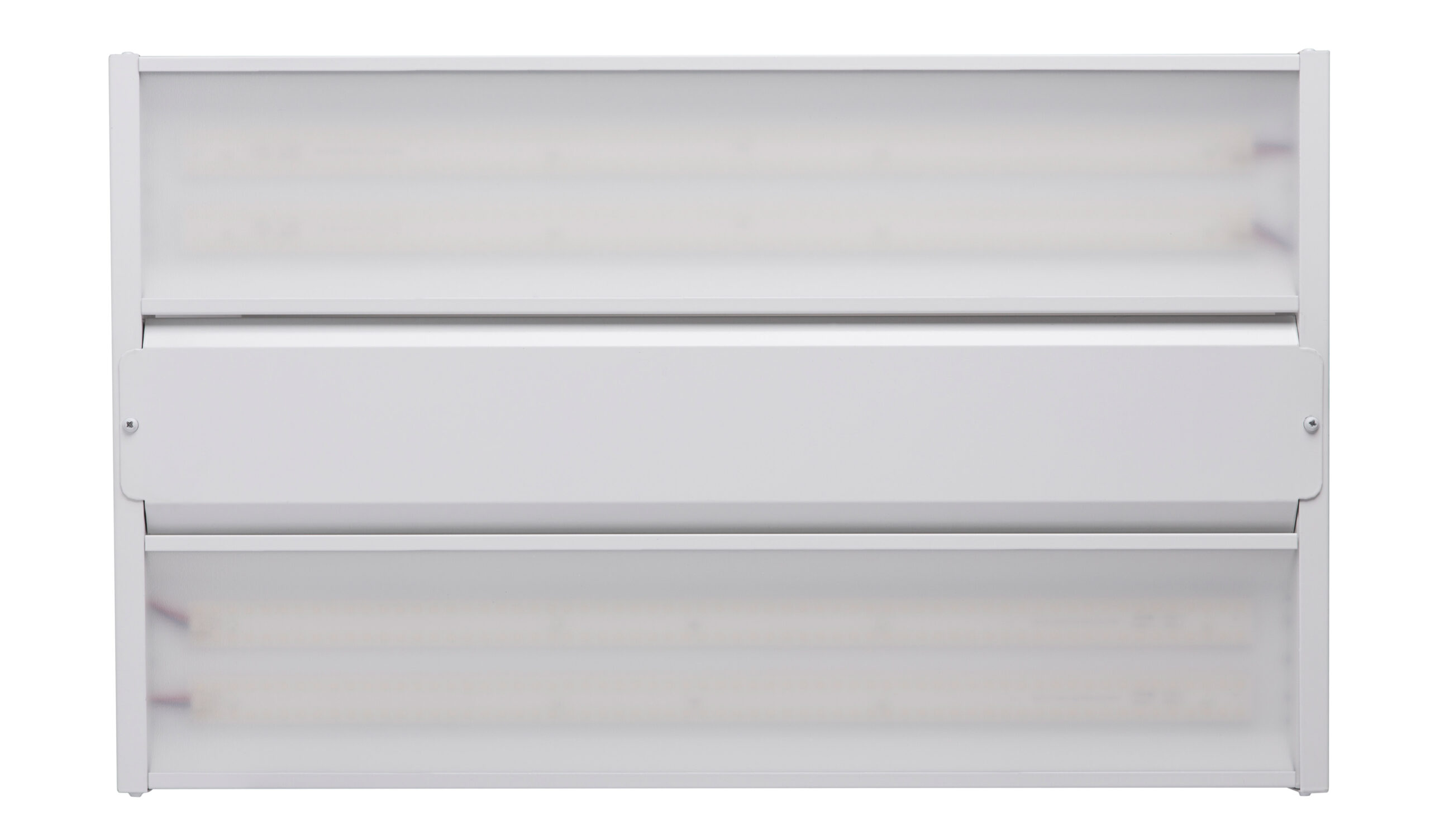 Ultra Efficient Linear LED High Bay
The Aleo XLB™ UXE Series Ultra High Efficiency LED Linear High Bay delivers industry-leading performance with an extremely attractive ROI. Superior performance, ultra high-efficacy and premium quality provides superior solution for high ceiling applications, especially warehouse spaces. Delivering high output, quality light and low energy consumption can improve warehouse safety and productivity, lower maintenance cost, and reducing operating costs. Rated at 160+ lm/W.
APPLICATION
Provides high output illumination for various commercial industrial applications with high ceilings: warehouse, manufacturing, gymnasiums, retail.
FEATURES AND BENEFITS
Attractive ROI
Slim profile for easy transportation and installation
Ultra High Efficiency: 160 lm/W
Ideal for use with sensor and advanced controls
Long life, reduced maintenance
Lower energy costs
High lumen output
DLC Premium
10-year limited warranty with registration
Construction

Rugged and durable construction withstands warehouse environments. Luminaire features matte white durable finish.
Electrical

Luminaire utilizes high-efficacy LED packages maintained at cool temperatures for long life, high efficacy. Reliable driver features continuous dimming. Universal voltage (120-277V) for convenient installation.Comes equipped with luminaire quick-disconnect.
Installation & Mounting

Various mounting options available, including suspension, pendant, and surface mount. V-hook hangers and chain accessories available.
Controls & Dimming

Continuous dimming (0-10V) comes standard. Suitable for use with sensors, daylight harvesting and other control strategies to achieve deeper energy-savings and code compliance.
Optical System

Reflector systems features highly reflective coating, delivering adequate light for high-mounting buildings. Diffuser lens reduces glare and improves occupant working conditions while maintaining high efficiency emission.
Certifications

UL Listed. All components have UL certification. UL Class 2. Driver: SCP, OTP, OVP protection, FCC Part 15 Class B, UL8750 Class 2. DLC Premium.
Warranty

10-year Limited Warranty. See warranty documentation for more information. (must register for 10-year warranty)
XLB2 Line Drawing
Specification Sheet
Installation Guide
IES Files
| Form Factor | Model No. | Nom. Wattage | Lumens |
| --- | --- | --- | --- |
| 2′ length | XLB2-70 UXE G4 | 70W | 11,270 |
| 2′ length | XLB2-100 UXE G4 | 100W | 16,905 |
| 2′ length | XLB2-100 UXE G3 | 100W | 16,100 |
| 2′ length | XLB2-150 UXE G4 | 150W | 24,150 |
| Model No. | Description |
| --- | --- |
| -EM1400 | Emergency battery backup, 1400 lm |
| -EM2000 | Emergency battery backup, 2000 lm |
| -OS | Occupancy Sensor (motion) |
| -OSDL | Occupancy Sensor (motion and daylight) |
| -OSDL/IR | Multi-Level Occupancy Sensor with wireless configuration |
| -480V | 480V (Input) |
| -ACC | Aircraft cable suspension kit |
| -CRD | Cord |
| -SP10 | 10kA Surge Protector |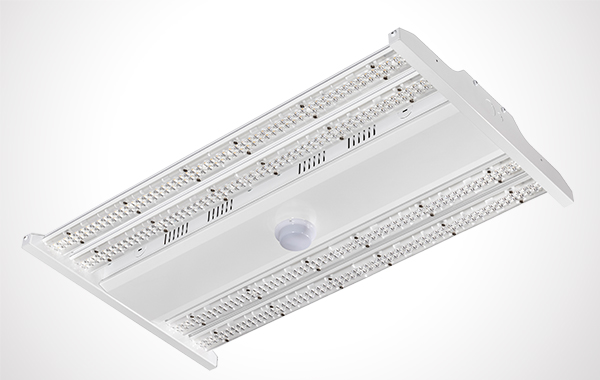 Ultra Efficient Advanced Optics High Bay