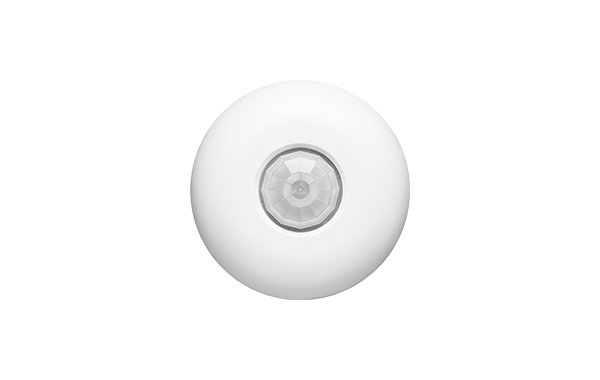 AleoBlue Wireless DC Powered Ceiling-Mount Occ. Sensor
The CM-DC-OS/BT uses digital PIR Motion Detector Architecture and Quad Element passive infrared (PIR) technology for improved detection coverage for ceiling mount applications. The sensor is suitable for a variety of indoor applications. It supports ceiling mounts up to 12ft high. Both sensor and power pack are rated for use in temperatures ranging from – 30° to 70°C and relative humidity from 90 to 95% at
30°C. High Vin-2.5V 100mA source. Low 100mA sink current.
APPLICATION
Indoor: retail, education, hospitality, corporate, warehouse, self storage.
FEATURES AND BENEFITS
PIR sensor
Bluetooth SIG mesh
LED Motion indicator
Mounting height up to 12ft (3.6m)
360° coverage pattern
Sensor can pair with iOS application to allow setup and sensor adjustments, including time time delay and more
Warning

DO NOT install with power applied to device
DO NOT expose the device to moisture
Operation

Check the "aleoBlue Commissioning User Manual" for settings and commissioning.
Certifications

UL Listed. All components have UL certification.
Warranty

5-year Limited Warranty. See warranty documentation for more information.
CM-DC-OS/BT Dimensions
CM-DC-OS/BT Wiring Diagram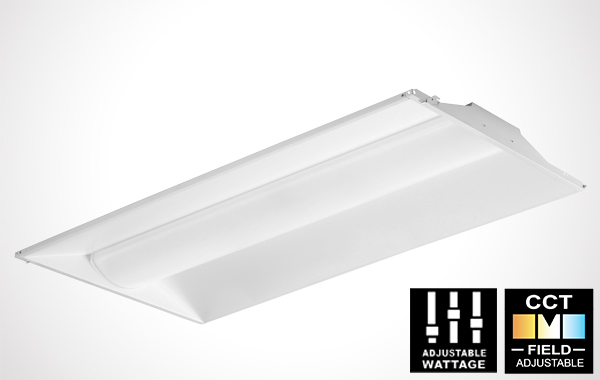 LED Troffer Retrofit Kit – Field Adjustable CCT