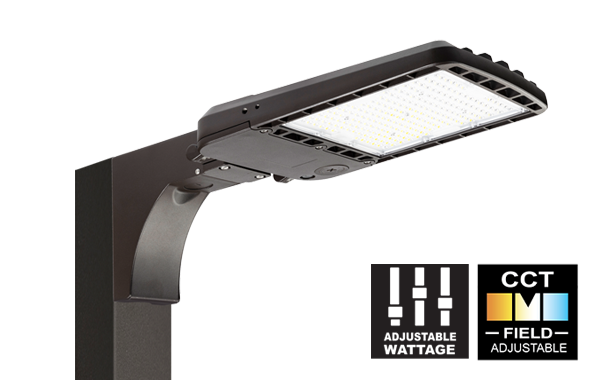 The Aleo ALX™ Series combines energy-efficiency, advanced optical control, and modern slim profile aesthetics to deliver enhanced performance to area lighting applications. Rugged die-cast housing provides advanced thermal management for long life and weather-proof compartment to withstand challenging, outdoor environments.
APPLICATION
Parking lots, walkways, auto dealerships, outdoor retail shopping centers, recreational spaces, campuses.
FEATURES AND BENEFITS
Reduces Inventory and Increases Flexibility
Field Adjustable CCT and Lumen Output
Long life, reduced maintenance
7-year Limited warranty
UL and DLC Premium
Construction

Rugged, die-cast housing with advanced thermal management system ensures reliability and durability. Weather-proof, gasketed driver compartment protects electronics against environmental elements.
Optical System

Precision-formed optical lens system reduces glare and improves safety and security by delivering high-efficiency illumination with precise optical distribution. Type III distribution comes standard. Type II, III, IV and V available.
Certifications

UL Listed. All components have UL certification.
DLC QPL Premium.
Controls & Dimming

Suitable for use with sensors and photocells to achieve deeper energy-savings and code compliance. Comes standard with receptacle for plug and play occupancy sensor or photocell.
Warranty

7-year Limited Warranty. See warranty documentation for more information.
Electrical

Luminaire utilizes high-efficacy LED packages maintained at cool temperatures for long life, high efficacy. Reliable driver features universal voltage (120-277V) and high voltage (227-480V) for convenient installation.
Field-Adjustable CCT / Wattage

Increased versatility and reduced inventory burden. Wattage and Color Temp. can be adjusted in the field by selecting (3) different wattages and (3) different CCTs via switch outside the housing.
Installation & Mounting

Luminaire comes standard with universal mounting adapter. Versatile platform includes different mounting options, including: straight arm, trunion, slip-fitter, yoke mount and rotatable pole-mount.
ALX-150 Line Drawing
ALX-300 Line Drawing
Specification Sheet
Installation Guide
IES Files
| Model No. | Wattage (Nom.) | 3000K Lumens | 4000K Lumens | 5000K Lumens |
| --- | --- | --- | --- | --- |
| ALX-150UX/CT (SR/RC) | 150W | 19,825 | 22,296 | 20,779 |
| ALX-150UX/CT HV (SR/RC) | 150W | 19,777 | 22,319 | 21,691 |
| ALX-300UX/CT (SR/RC) | 300W | 40,535 | 44,847 | 41,681 |
| ALX-300UX/CT HV (SR/RC) | 300W | 39,433 | 44,369 | 43,719 |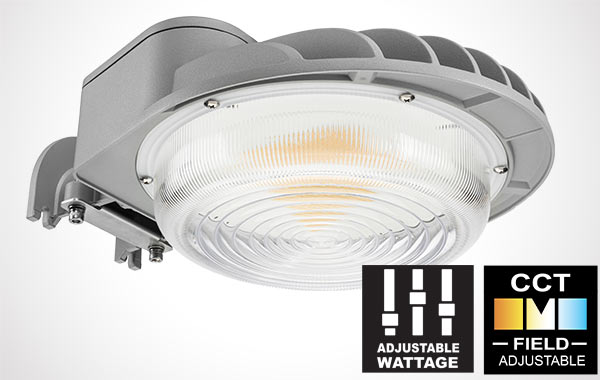 Dusk to Dawn Security Area Light – Field Adjustable