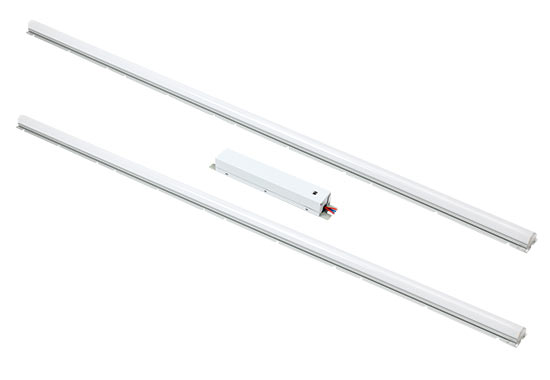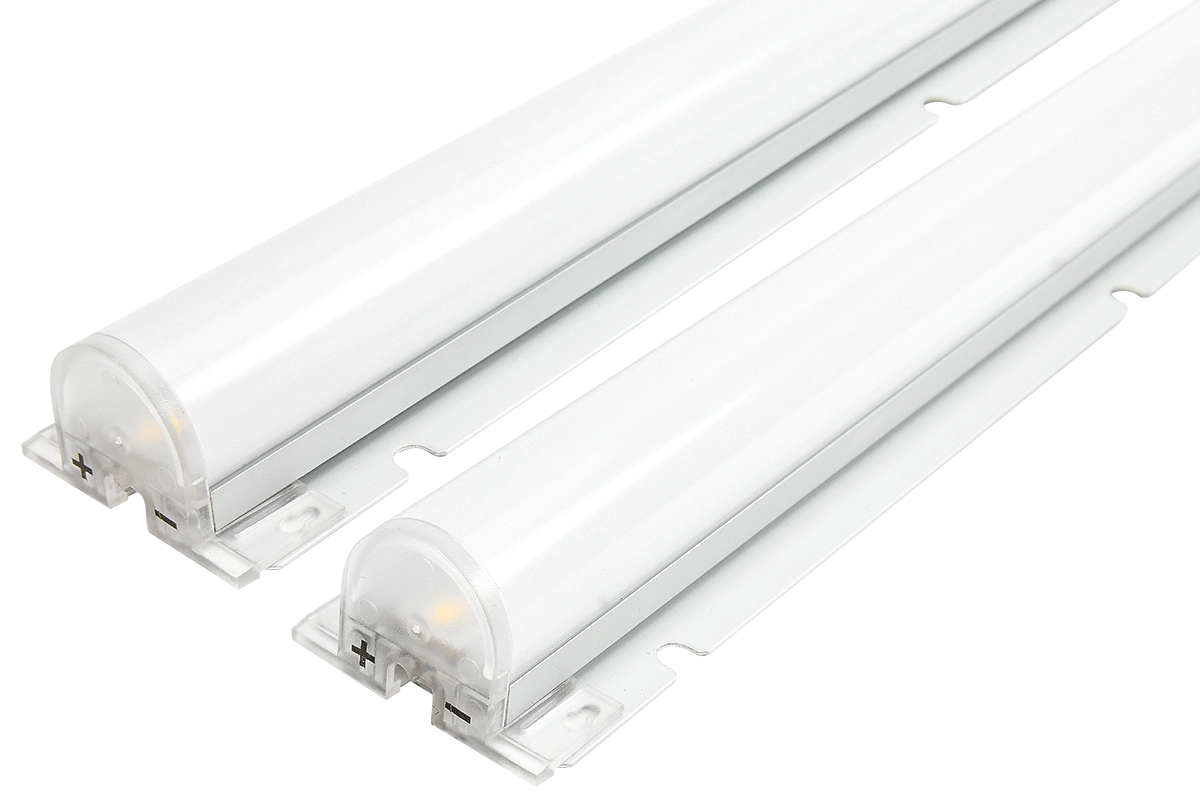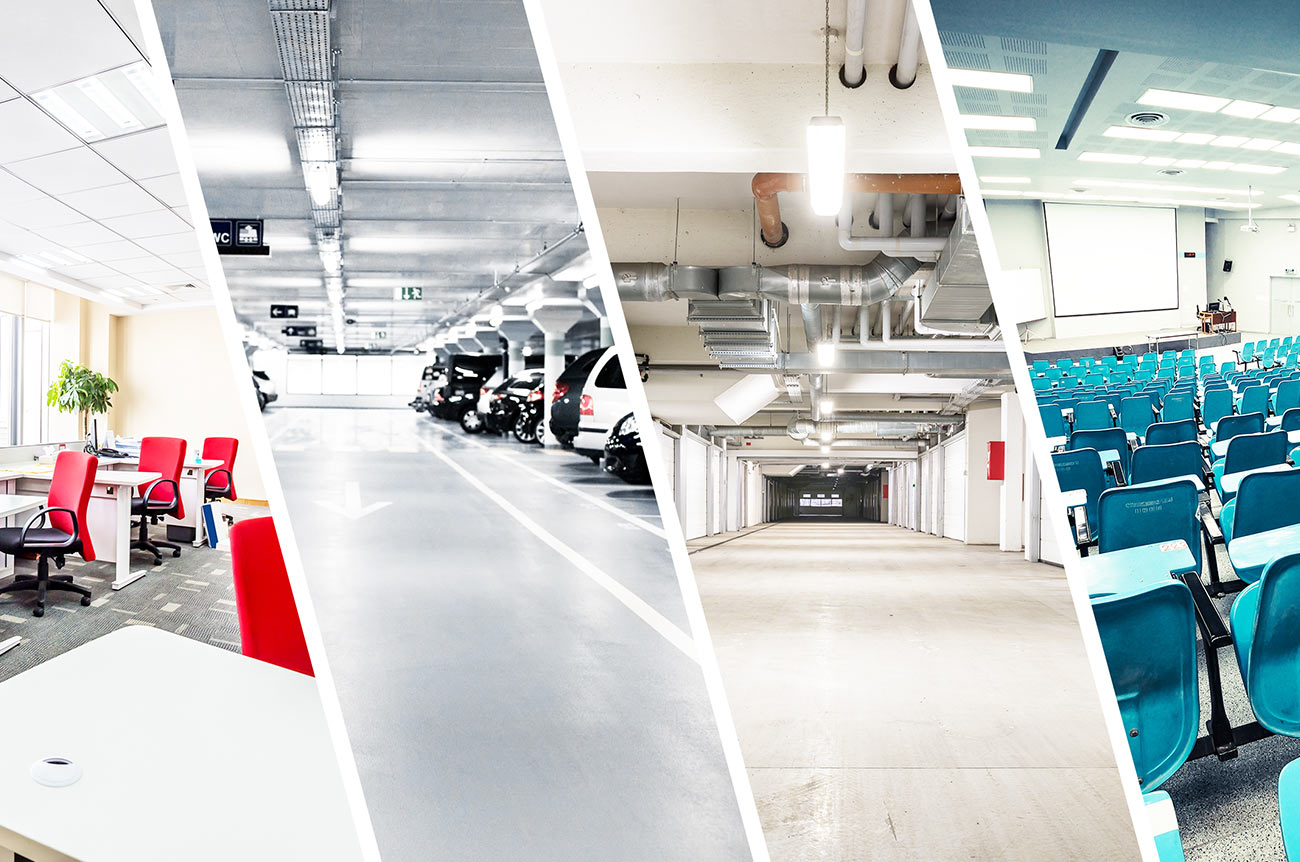 Linear Magnetic Module Retrofit Kit
The Aleo RKLS Series Magnetic Module Retrofit Kit is the ultimate retrofit kit for energy-savings in myriad of commercial applications. The RKLS offers extreme versatility and flexibility with the ability to be fit inside various existing linear luminaires. The magnetic design allows for easy and convenient installation. Removable lens allows for increased light output and efficacy for fixtures with existing lens. Easy replacement and maintenance with external 2-channel driver.
APPLICATION
Retrofit of commercial, retail, education, hospitality, corporate. Ideal upgrade for prismatic troffers, parabolic troffers, strips/channels, wraparounds, vapor tights.
FEATURES AND BENEFITS
Quick and Easy Installation
Visually pleasing, architectural design
Continuous dimming for further demand reduction
Compatible with advanced sensor/control integration
Long life, reduced maintenance
7-year limited warranty
UL and DLC Listed
Construction

Precision extruded aluminum heat sink with integral LED and magnetic mounting. Seamless design with frosted end caps and lens diffuser.
Electrical

External 2-channel LED Driver for easy driver and module replacement. Universal voltage: 120V-277V input. 0-10V dimming.
Installation & Mounting

Quick and easy installation. Modules are magnetic for fast mounting and alignment. Comes with self-tapping tek screws. LED driver matches standard ballast mounting pattern.
Controls & Dimming

Continuous dimming (0-10V) comes standard. Can be used with dimmer and sensor control.
Retrofit Contents

(1) LED Driver, (2) Magnetic Modules, (2) Lenses, Tek Screws, Quick Disconnect, Retrofit Label.
Optical System

Lens (optional) delivers balanced, comfortable illuminance. Optimal glare control. For higher efficacy and lumen output, lens is removable.
Certifications

ETL Listed. DLC Premium QPL.
Driver: Meets FCC Part 15 Class A Limit for EMI
Warranty

7-year Limited Warranty. See warranty documentation for more information.
Specification Sheet
Installation Guide
IES Files
Form Factor
Model No.
Application
Nom. Wattage
3500K Lumens
4000K Lumens
5000K Lumens
4′
RKLS-2-44UXL/8xx XE (3200L)
Linear
24
3404
3427
3450
RKLS-2-44UXL/8xx XE (4000L)
30
4116
4144
4172
RKLS-2-44UXL/8xx XE (4700L)
36
4930
4964
4998
RKLS-2-44UXL/8xx XE (5400L)
42
5577
5616
5655
2′
RKLS-2-22UXL/8xx XE (3200L)
Linear
24
3404
3427
3473
RKLS-2-22UXL/8xx XE (4000L)
30
4116
4144
4200
RKLS-2-22UXL/8xx XE (4700L)
36
4930
4964
5032
RKLS-2-22UXL/8xx XE (5400L)
42
5577
5616
5694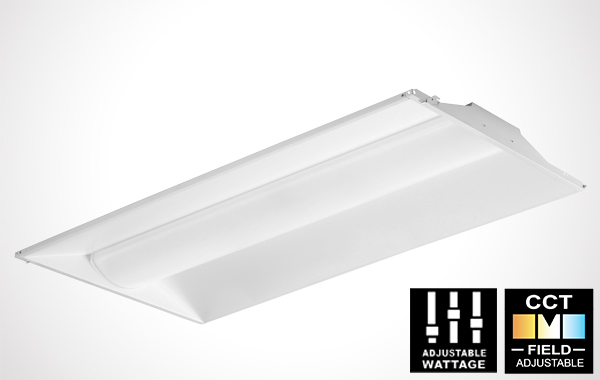 LED Troffer Retrofit Kit – Field Adjustable CCT