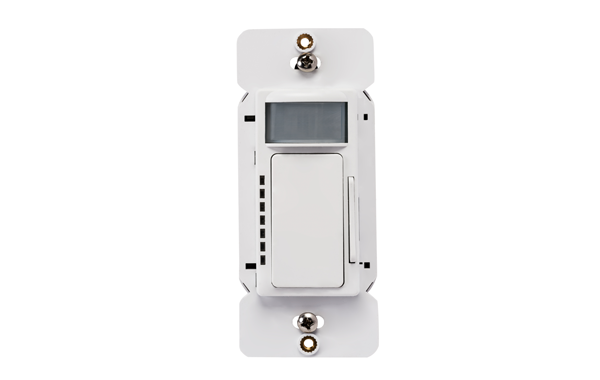 AleoBlue Wireless AC Powered Wall-Box Occ. Sensor
WM-AC-DMSR/BT Bluetooth mesh dimmers provide automatic lighting control for a variety of indoor applications. They can replace any standard single-pole wall switch. Typical applications include public restrooms, private offices,  classrooms, conference rooms, storage spaces, and break rooms.
APPLICATION
Indoor: private office, restrooms, closets, storage, education, hospitality, corporate, self storage.
FEATURES AND BENEFITS
PIR Sensor
Bluetooth SIG mesh
Manual on/off (Wireless)
Continuous Dimming (Wireless)
LED status indicator light
Mounts in any standard wall box
End users can program length of time delays, light level sensitivity, sensor range and other settings using the AleoBlue iOS app
 UL Listed. All components have UL certification
Warning

DO NOT install with power applied to device
DO NOT expose the device to moisture
Operation

Check the "aleoBlue Commissioning User Manual" for settings and commissioning.
The sensor connects to a Bluetooth mesh network to control all of the lights in a specific zone. The unit also functions as a dimmer to override the pre-configured motion sensor settings.
Certifications

UL Listed. All components have UL certification.
Warranty

5-year Limited Warranty. See warranty documentation for more information.
WM-AC-OS/BT Dimensions
WM-AC-OS/BT Wiring Diagram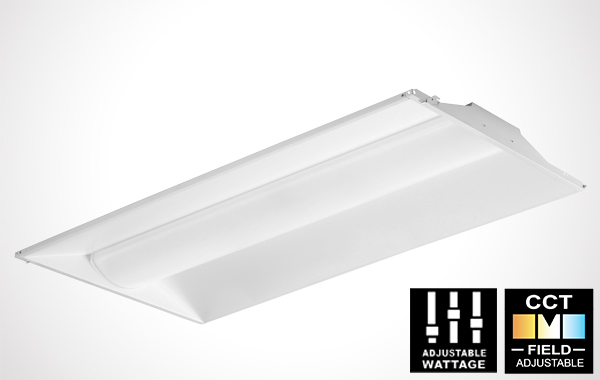 LED Troffer Retrofit Kit – Field Adjustable CCT