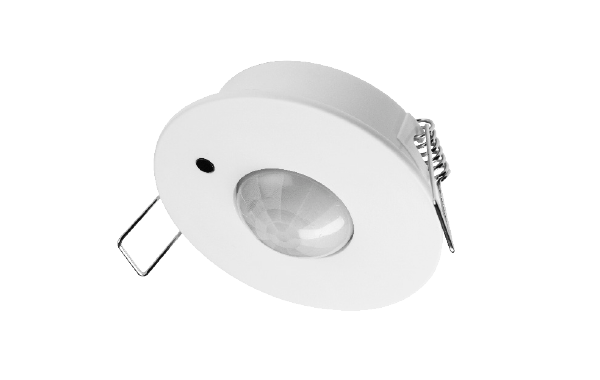 AleoBlue Wireless Bluetooth PIR Occ. Sensor w/ Daylight Harvesting
The SPIR-OSDL/BT-CM-DC201 combines occupancy sensing, daylight harvesting, 0-10V dimming and Bluetooth® mesh radio circuits into a small package. The result is increased occupant comfort and significant energy savings that meet the most demanding building energy codes. By leveraging Bluetooth® mesh, the first wireless standard for professional lighting applications which ensures unmatched scalability and reliability, the wireless lighting control system can be seamlessly expanded with Bluetooth® mesh-certified products and/or compatible Bluetooth® switches as needed.
APPLICATION
Indoor: Open offices, Individual offices, Conference rooms, Classrooms, Retail stores, Hospitals, Lobbies.
FEATURES AND BENEFITS
Bluetooth mesh compliant
PIR sensing with daylight harvesting
Built-in 20mA 0-10V signal output
Cost-effective solution for energy savings
Energy code compliance
Robust mesh network
Decentralized control (no single point of failure)
Gateway-less configuration & operations
UL Listed
Warning

DO NOT install with power applied to device
DO NOT expose the device to moisture
Operation

Check the "aleoBlue Commissioning User Manual" for settings and commissioning.
Warranty

5-year Limited Warranty. See warranty documentation for more information.
SPIR-OSDL/BT-CM-DC201 Dimensions
SPIR-OSDL/BT-CM-DC201 Wiring Diagram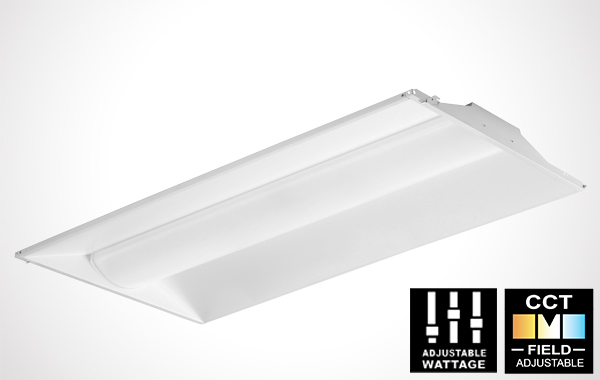 LED Troffer Retrofit Kit – Field Adjustable CCT