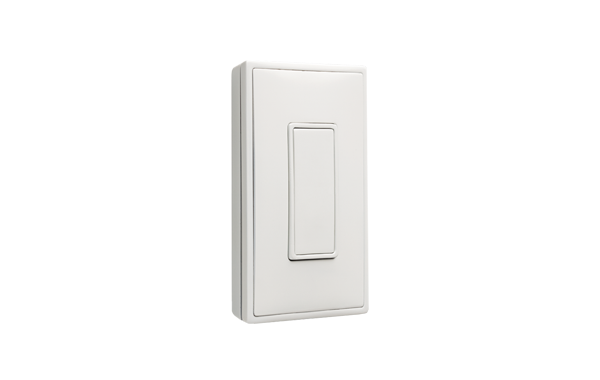 AleoBlue Bluetooth Single Rocker Pad
A universal energy harvesting wireless switches implementing the 2.4 GHz Bluetooth Low Energy (BLE) radio standard. The ESRPB contains an electro-dynamic energy transducer which is actuated by the rocker movement.
APPLICATION
Indoor: Open offices, Individual offices, Conference rooms, Classrooms, Retail stores, Hospitals, Lobbies.
FEATURES AND BENEFITS
Push button module with integrated antenna
Electro-dynamic energy generator, maintenance-free
No batteries required–powered by kinetic energy, reducing maintenance and downtime
0-10V dimming allows for manual dimming control 
Warning

DO NOT install with power applied to device
DO NOT expose the device to moisture
Operation

Check the "aleoBlue Commissioning User Manual" for settings and commissioning.
ESRPB Dimensions

4.95" H x 3.21" W x 0.74" D (126mm x 82mm x 19mm)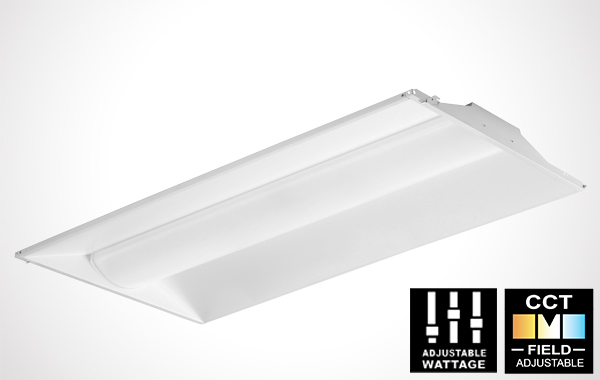 LED Troffer Retrofit Kit – Field Adjustable CCT